"Ha en bra dag!" painted for Kungsleden fastigheter.
Cover of the book "Jag är Zlatan Ibrahimovic". Painted for Läsrörelsen during Bokmässan 2017. https://www.vlt.se/logga-in/vasterasaren-fick-tillstand-av-zlatan-sjalv-gjorde-jattemalning-till-bokmassan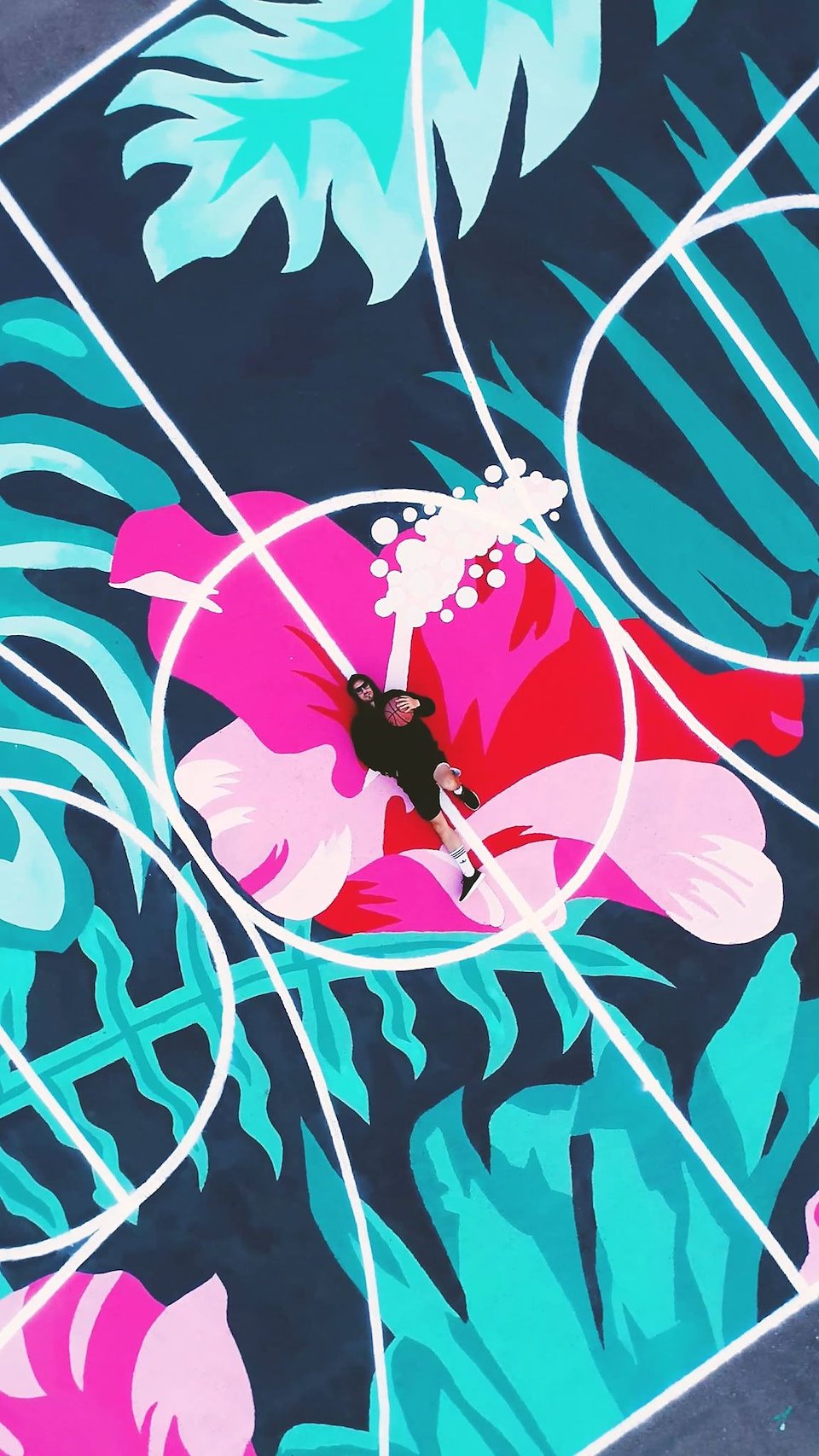 Basketballcourt, painted for SISU.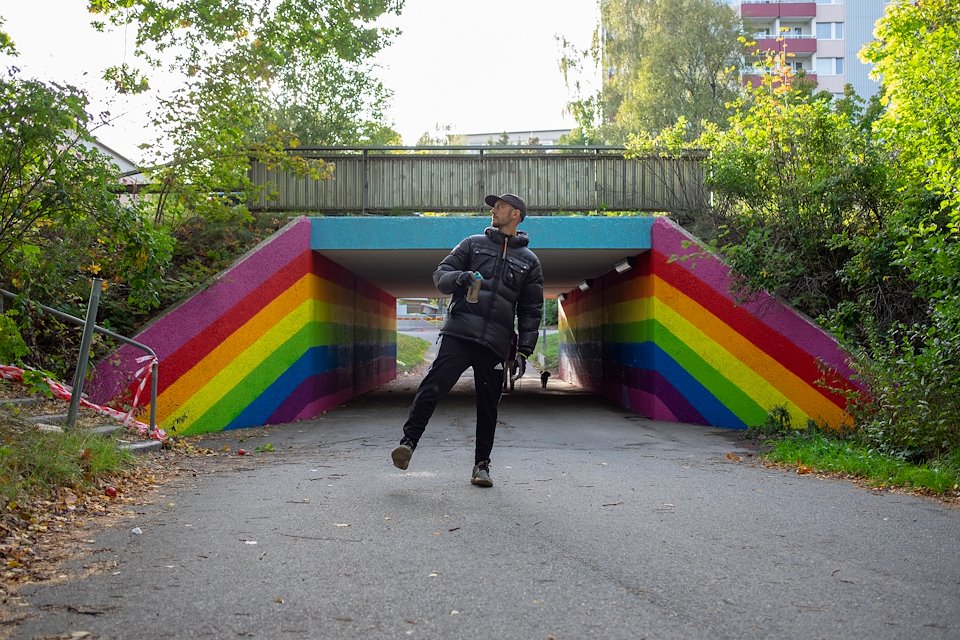 Tunnel, painted with schoolkids for Västerås stad.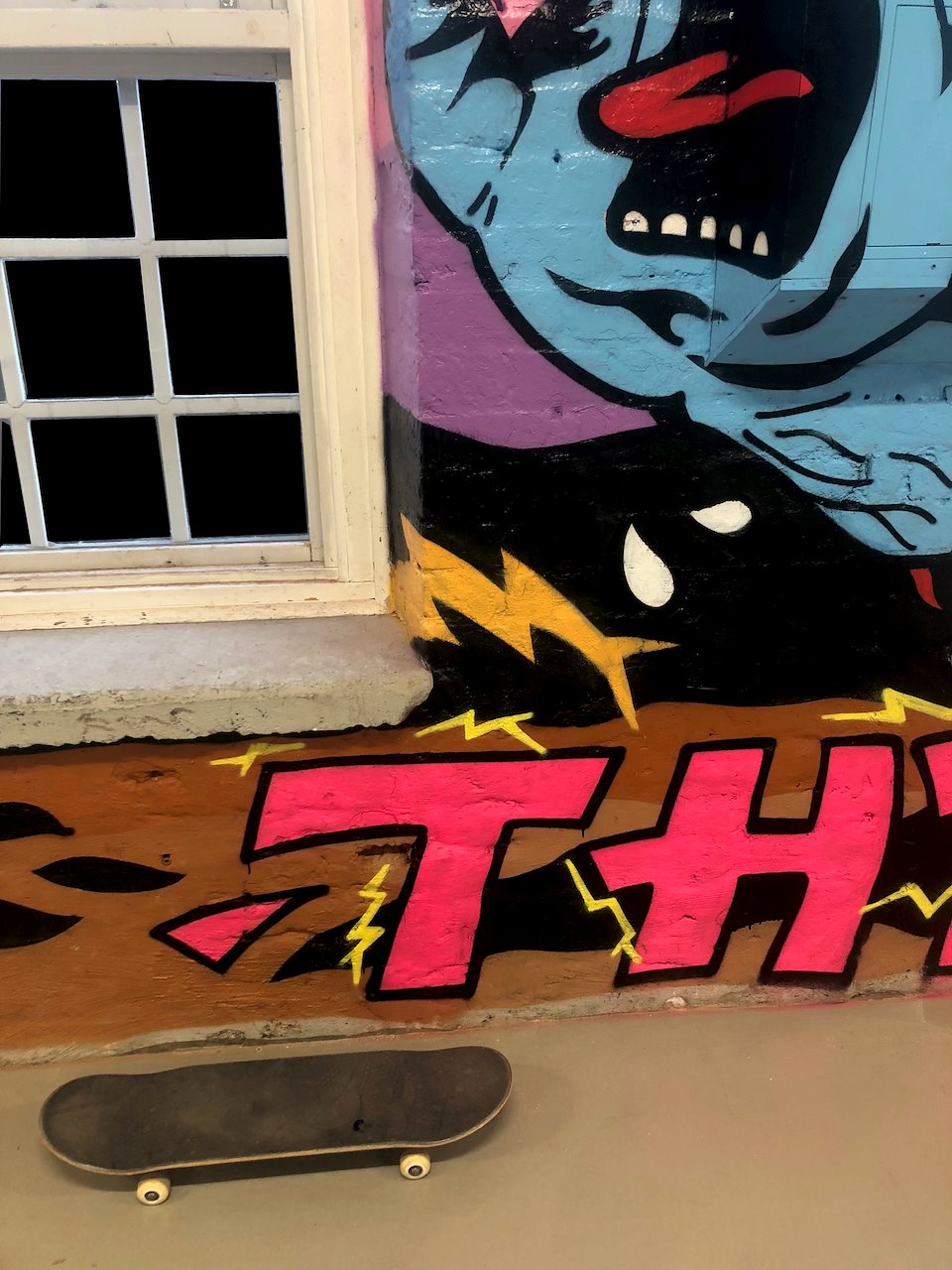 Skatepark, painted for Köpings Kommun.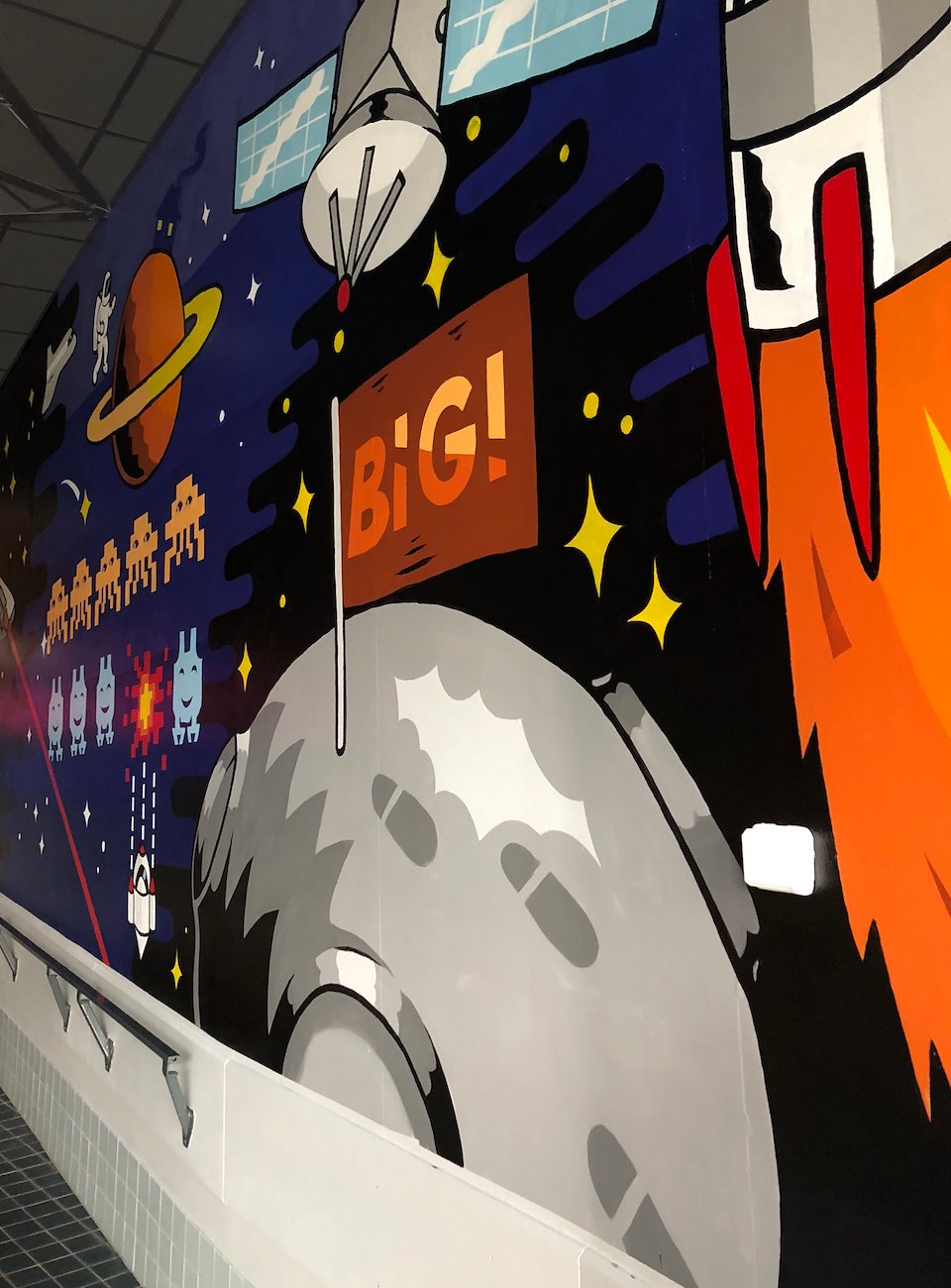 Actionbadet Kokpunkten, painted for PEAB Bad.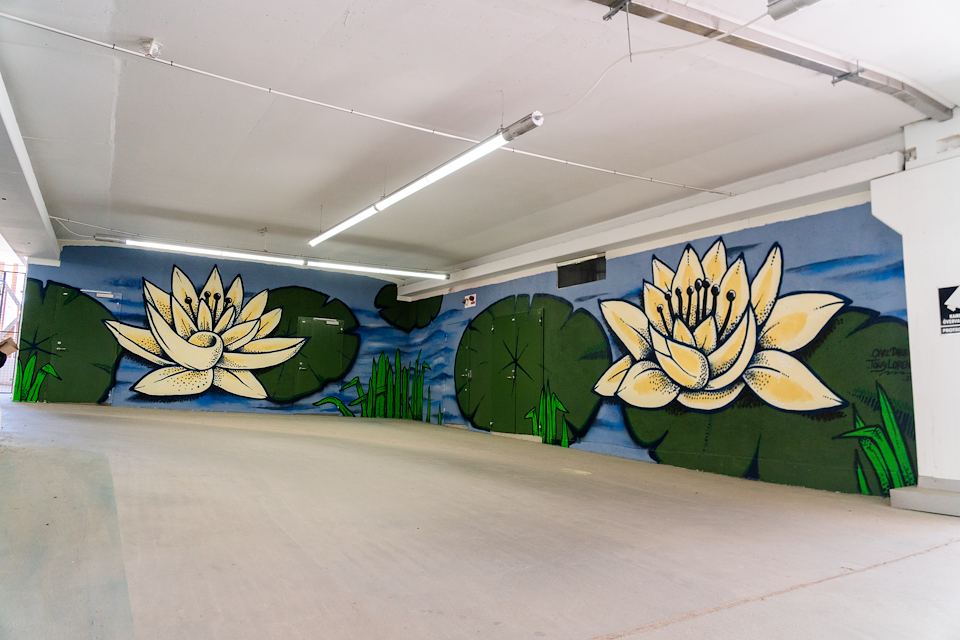 Modern Day Monet, wall painted for Easypark.